True-IT Services
Experienced, Efficient, and Certified!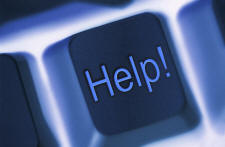 When you press the "Help" button, True-IT is ready to respond!
True-IT is a leading on-site computer services company. Our Technicians have helped thousands of businesses and homeowners with their computer and networking needs. Servicing and repairing all major computer brands, True-IT offers Troubleshooting, Virus Removal, DSL & Cable setup, Wireless Networking, Data Back Up and Recovery, Preventative Maintenance Agreements, and More.

All True-IT Technicians undergo an extensive background check and are A+ certified or hold a comparable certification in their area of expertise.

Network Installation Services

Support Services

Network design and implementation
Server and desktop rollouts
Server and desktop upgrades
E-mail/Exchange and collaboration Network security
Disaster Recovery
Microsoft Windows Vista/XP/ 2000/NT/98
Server and workstation moves
Support Contracts Network Administration
Support, monitoring & troubleshooting on-site/remote
Hardware troubleshooting and repair Emergency Services


Telecommunications & Cabling

Additional Services

Office connectivity
Campus network implementation
Routers, Firewalls, Gateways
Remote dial-up
VPN
ATM, Frame Relay, and Ethernet
Fiber, T3, T1, ISDN, DSL, 56K

Voice and data cabling

Internet and Web Consulting
Software Evaluation Services
Strategic Planning
Risk Management Planning
Computer Office Moves
Computer Cleaning
Software Update Services
If your business needs a higher level of support than you are currently receiving, please give us a call for a no obligation review of your computer systems.
We're your true information technology partner.