Contact True-IT
Responsive, Reliable, and Ready!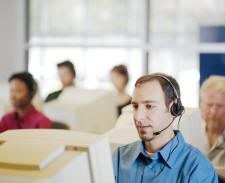 Let's face it, your business relies on our computer systems. They are vital to your businesses daily operations. Without them, your business will quickly fail.
At True-IT, response time is a key ingredient. We are committed to responding to your information and support requests as fast as we can.
Our regular business hours are 8am-5pm, Monday-Friday.
For emergencies or after hours, our support customers should use the emergency/after hours number that's listed on top of your contract.
Directions to our office: (click the map below for driving directions)
If your business needs a higher level of support than you are currently receiving, please give us a call for a no obligation review of your computer systems.
We're your true information technology partner.