Strategic Partnerships
Effective, Responsive, and Recommended!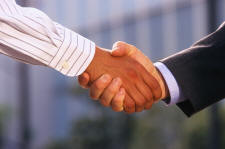 Coming to the realization that no company can be all things to all customers, True-IT has arranged some key strategic partnerships with the best companies in the area to assist our customers.
In addition to service partnerships, True-IT uses a form of collective bargaining when purchasing hardware on behalf of our customers. By ordering through our supply channel, we can often get you a better deal on equipment than you could obtain on your own and we pass along the savings directly to you!
If you would like us to contact our partners for you, just let us know. If you would like to learn more about our partners, click their logos below:
| | |
| --- | --- |
| Phone and Data Cable | Web Marketing |
| | |
If your business needs a higher level of support than you are currently receiving, please give us a call for a no obligation review of your computer systems.
We're your true information technology partner.