Careers at True-IT
Certified, Friendly, and Growing!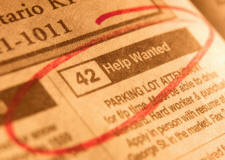 In just a few years, we have gone from a single customer to well over 100 Atlanta-area and a handful of out-of-state support customers. Part of that growth is due to our emphasis on employee competency.
As our customer base continues to grow, we regularly expand our operations and hire additional support staff. These positions range from office staff to on-site or in-house computer technicians and network engineers.
If you would like to be considered for any upcoming openings, please send your resume' and a cover letter to careers@true-it.com. We will contact you as soon as a position becomes available.